On Radio France Internationale : And if Europe did not exist?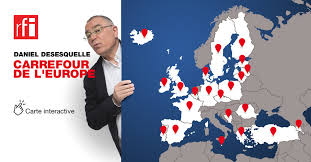 Guest of Carrefour de l'Europe on Radio France Internationale on Sunday July 4, 2021 for a debate on the theme "And if Europe did not exist? – a debate animated by Daniel Desesquelle with :
– Giuliano da Empoli, president of the think tank "Volta", essayist and writer.
– Sébastien Maillard, director of the Jacques Delors Institute
– Daniela Schwarzer, Director of the Open Society Foundations in Europe and Eurasia. Professor of Political Science at the Frei Universität in Berlin.