Schengen : from resistance to resilience?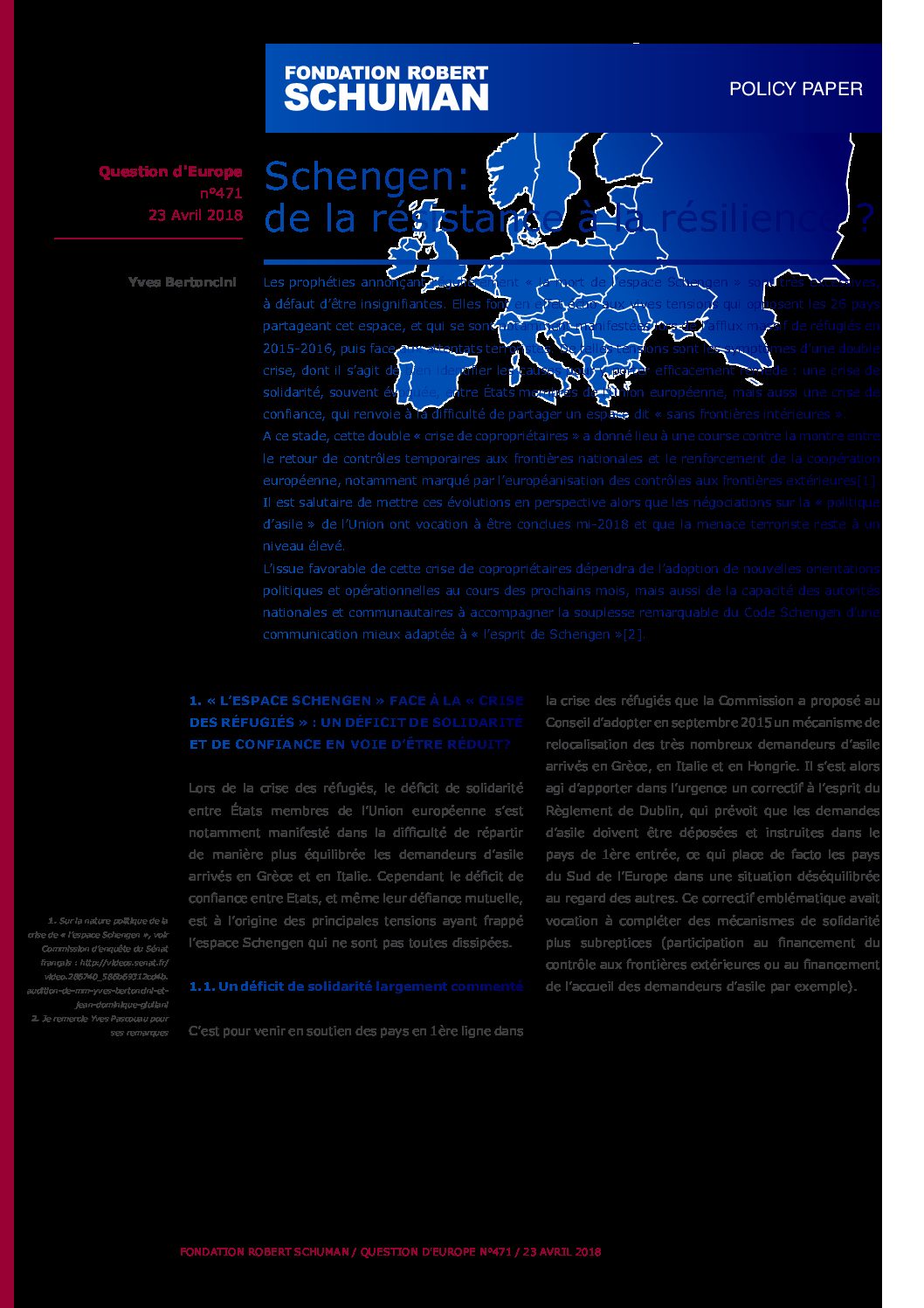 Download pdf
A policy paper published in May 2018 for the Robert Schuman Foundation, following the strong tensions between the 26 countries sharing the Schengen area, which were particularly evident during the massive influx of refugees in 2015-2016, and then in the face of terrorist attacks.
Such tensions are the symptoms of a twofold crisis, the causes of which need to be clearly identified in order to effectively remedy them: a crisis of solidarity, often referred to as a crisis of solidarity between EU Member States, but also a crisis of confidence, which refers to the difficulty of sharing an area without so-called "internal borders".
At this stage, this dual "crisis of co-ownership" has given rise to a race against time between the return of temporary controls at national borders and the strengthening of European cooperation, marked in particular by the Europeanization of external border controls. It is salutary to put these developments into perspective at a time when negotiations on the Union's "asylum policy" are due to be concluded in mid-2018 and the terrorist threat remains high.
A successful outcome to this co-ownership crisis will depend on the adoption of new political and operational guidelines in the coming months, but also on the ability of national and Community authorities to accompany the remarkable flexibility of the Schengen Code with a communication better adapted to the "spirit of Schengen".