At the College of Europe in Bruges to speak about The Hague Congress and today's Europe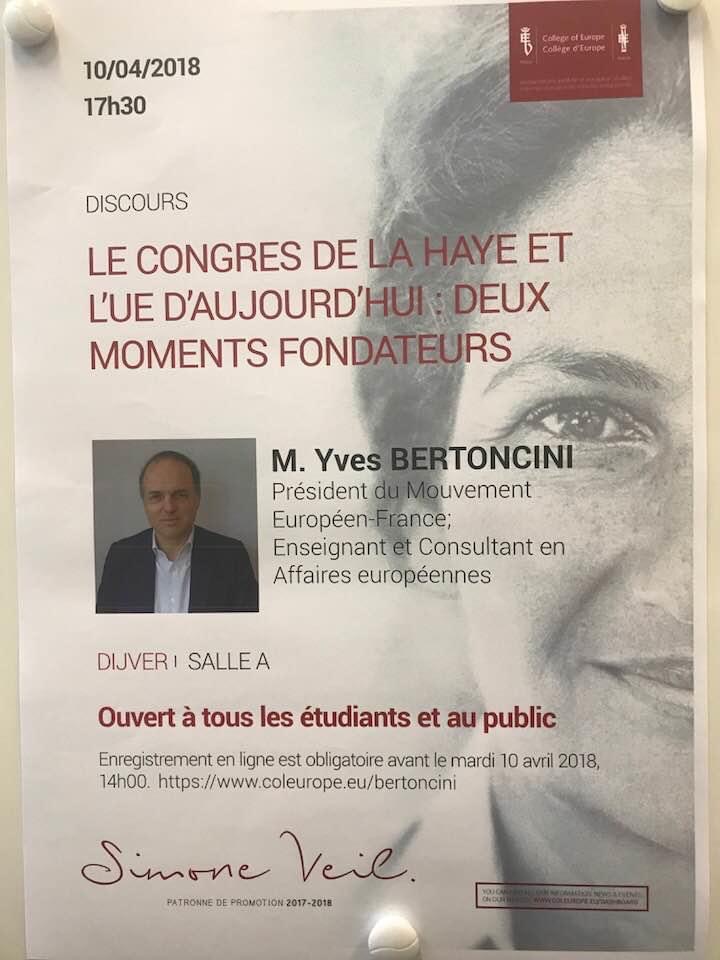 Yves BERTONCINI, Président du Mouvement Européen – France, tiendra un discours sur le thème « le Congrès de La Haye et l'UE d'aujourd'hui : deux moments fondateurs », ce mardi 10 avril.
Cette conférence se tiendra à 17h30 au Collège d'Europe, campus de Bruges. L'événement est ouvert sur inscription et sera retransmis en direct.
L'événement intervient quelques semaines avant l'anniversaire des 70 ans du Congrès de La Haye, qui réuni en mai 1948 les fédéralistes européens après la seconde guerre mondiale. Le Congrès a notamment initié la création du Conseil de l'Europe, du Mouvement Européen – International ainsi que du collège d'Europe à Bruges.
Plus d'information et inscription ici.