At the European parliament for an hearing on the UK-EU constitutional relationship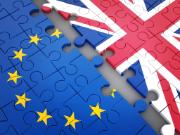 On Thursday, September 29 2016, at the beginning of its afternoon session, the AFCO committee of the European Parliament held an exchange of views on the future constitutional relationship of the United Kingdom with the European Union after the June 23 referendum in the UK.
The following experts were invited by the committee for discussion: Guntram Wolff (Director of the Bruegel think-tank), Giorgio Maganza (former Director for Institutional Affairs at the Council of the EU); Yves Bertoncini (Director of the Institute of Jacques Delors – Notre Europe). They looked at some of the current academic proposals for the future EU-UK relationship and analysed the constitutional implications and challenges related to their implementation.
Video of exchange of views starts at 15:14:45.